Philip Webb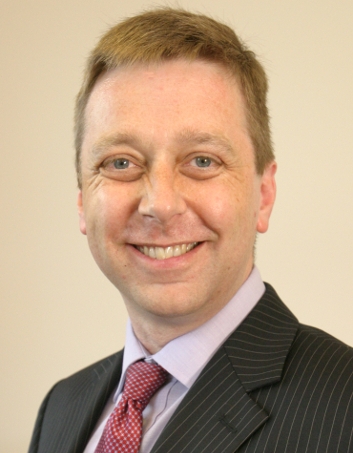 Philip Webb started his career in 1982 working for IBM as an International Technical Specialist for Europe, the Middle East and Africa, leaving IBM in 1990 to establish his own business.
From 1990, he developed and grew, an international computer services group specialising in mainframes, hardware, networks and services. This was a bedroom start up in 1990, with virtually no capital, and reached turnover of over £6.5 million (£250 EBIT) in just four years, employing 40 staff. Sold the first "rented" website to Vauxhall in 2005, went on to develop the world's first "virtual city" online in 1996, which can be directly compared to Google Earth today. This group of businesses was sold to an AIM listed business in 1996.
He then went on to establish an equal joint venture with BDO Stoy Hayward Manchester in order to provide Management Consultancy services to their client base and beyond. This business played a key role in the launch of the UK Small Business Service (SBS) in 2001. This business was then sold to BDO London in 2002
In 2000 Philip was also appointed Managing Director of eBusiness software provider Thinkdigital Solutions PLC which was taken to an OFEX float in 2001 and then sold in 2002. This was funded initially by BDO Stoy Hayward Partners, then by means of two rounds of private placing. Philip appointed Dr John Parnaby (ex Lucas Ops Director) to the role of chairman and ensured OFEX compliance in the structures of the Board.
Between 2003 and 2005, Philip was responsible for mentoring over 115 start up businesses, raising equity and debt based funding for Clients of over £1.2 million during 2003-5. This was managed through the High Growth Start up scheme in the South Yorkshire Business Link.
Philip is a past President of the South Derbyshire Chamber of Commerce, TEC Board Director and a past CBI Regional councillor for the East Midlands and the author of two other books; 'Small Business Handbook' and 'Small Businesses Built to Last', both published by FT Pearson. He continues his own education today having embarked upon Doctoral Research into the issues of "Fairness in the work Organisation", and its effect upon performance and profit.
Seminar Availability
Philip is available for speaking slots at your seminars - to audiences ranging from 20 to 200 attendees. We have a diverse range of topics available, a sample of which is given below, and are happy to bespoke to your requirements.
Give us a call on 01246 456304 to arrange a suitable time and date to discuss your seminar requirements.
Motivating Staff in a Downturn
High levels of employee engagement in an organisation are linked to superior business performance, including increased profitability, productivity, employee retention, customer satisfaction and safety levels.
This presentation will look at some of the personal drivers for staff motivation; examine the effects on their performance and offers practical ways of improving motivation and engagement of staff. CIPD surveys suggest we can gain 57% more effort no more money. Philip explores how that is possible.
Making Change Part of the Plan
Metathesiaphobia is defined as the persistent, unwarranted, fear of change, but change is the thing that keeps our organisations alive. Philip asks how constant change can become an all-inclusive planning mechanism to ensure our organisations remain innovating, flexible and profitable.
What is GRAIL compliance and how do you get it?
The Reset Economy
Were we in a recession - or were we in a reset economy? What's the difference and how do organisations identify and implement the five major factors that ensure success in the next decade. Philip suggests if you don't know what these are, your days are already numbered.
Bridging the Generation Gap
Managers of people, marketing teams, product designers and business leaders; you all need to know the changing face of our consumer society, and know how to reach them. Gen X, Gen Y, Gen Z and Gen Alpha - this presentation looks at the traits of all Gens (including the Baby Boomers and Builders who came before them). Philip explores how to join up our organisations and engage with our varied teams of valuable people.
Strategic Business Development
A great strategy, in short, is not a dream or a lofty idea, but rather the bridge between the economics of a market, the ideas at the core of a business, and action.
Philip takes you step by step from understanding your base business to translating vision into strategies and plans. Any company that can't imagine the future is unlikely to be around to enjoy it.